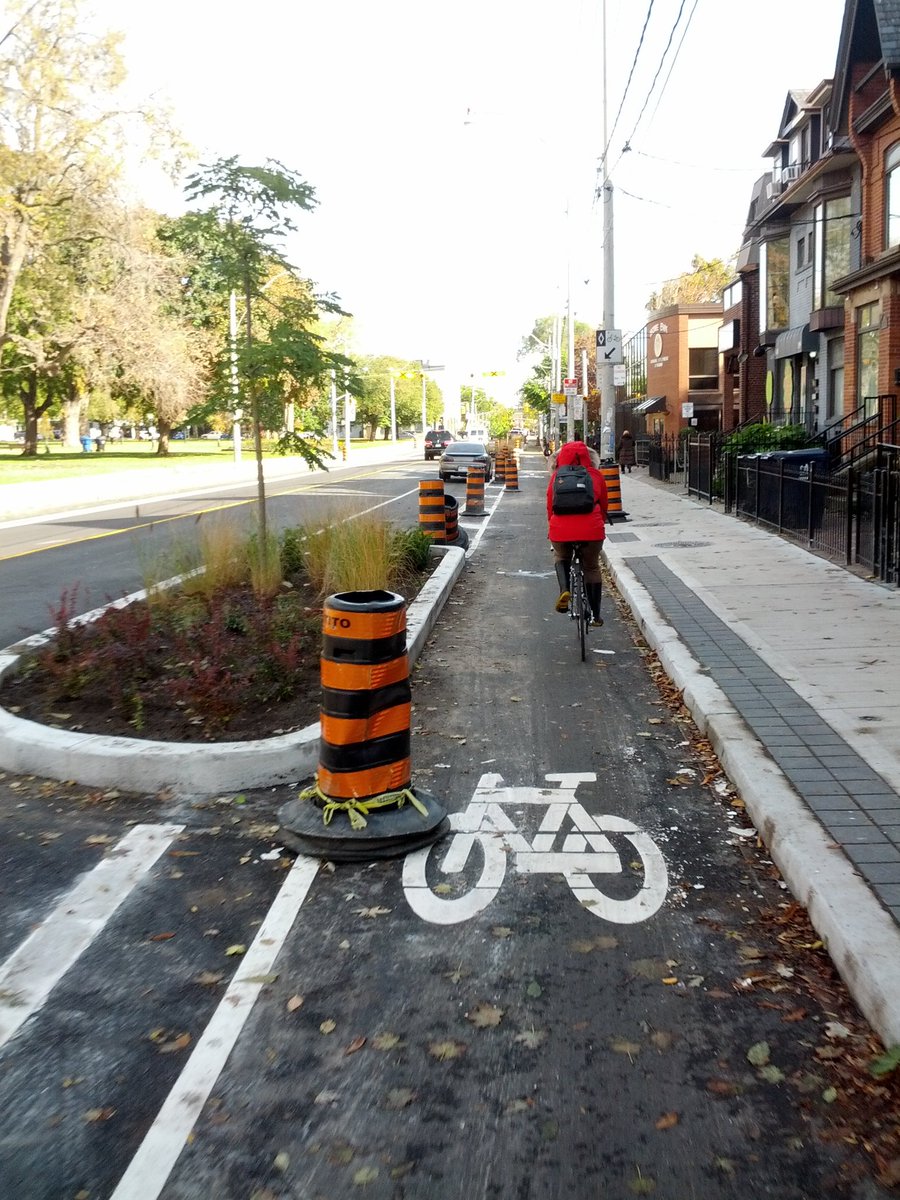 Gerrard Street downtown is *finally* getting rebuilt, along with bike lanes.  Gerrard has had bike lanes for a while, but they've been *horrible* – barely visible lines on a street that's been more pothole than actual road.  I never used them because there was just no point.
But now they're getting rebuilt, but weirdly.  In some places, like the lead photo in this post, they're amazing… physically separate from car traffic with either big planters or parking spaces.
However in other places (below), there's just a painted line, or even WORSE, parking against the curb, with the bike lane between that parking and moving cars, with NO actual separation between the bike lane and moving cars.
That's just bad bike lane installation.  If you have the room to put in a bike lane with separation, WHY would you make the parking protected instead of having the bikelane hug the curb?
Photos via Sylvia Slaughter on twitter:
@josephtravers the north side gets double painted lines. East of Jarvis… Protected parking?! pic.twitter.com/cfHghorizV

— Sylvia (@sslaugh) October 28, 2016