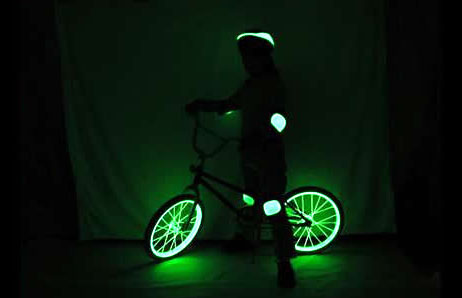 At first I thought this new Litroenergy thingy from GloPaint had to be toxic to be able to glow for so long, but apparently it's non-toxic and cheap. Perfect for helping light up you and your bike at night:

"The Litrospheres are not effected by heat or cold, and are 5,000-pound crush resistant. They can be injection molded or added to paint. The fill rate of Litroenergy micro particles in

plastic injection molding

material or paint is about 20%. The constant light gives off no U.V. rays, and can be designed to emit almost any color of light desired."
Via Ecoble.