I've recently rekindled my love for mountain biking after getting an entry level mountain bike at ann end of year sale. During that time I've tried to take it out on the Don Valley mountain biking trail even on the rare snowy days we've had here in Toronto. The problem is we've had a lot of mild weather and lots of rain meaning tons of mud and poor riding conditions. Fortunately, Joyride 150 gives riders a space to ride without the mud.
Joyride 150 is an all season multi-discipline bike park located in Markham, just north-east of Toronto. While the park features are tailored to the BMX and free-style crowd it does have trails designed for the mountain biker or cyclocross rider. The indoor facility is spacious and even had a gym with spinning studio. Lounge and eating space as well as a shop with tools and a bike stand help give the space more functionality for those who need a break or to do some repairs.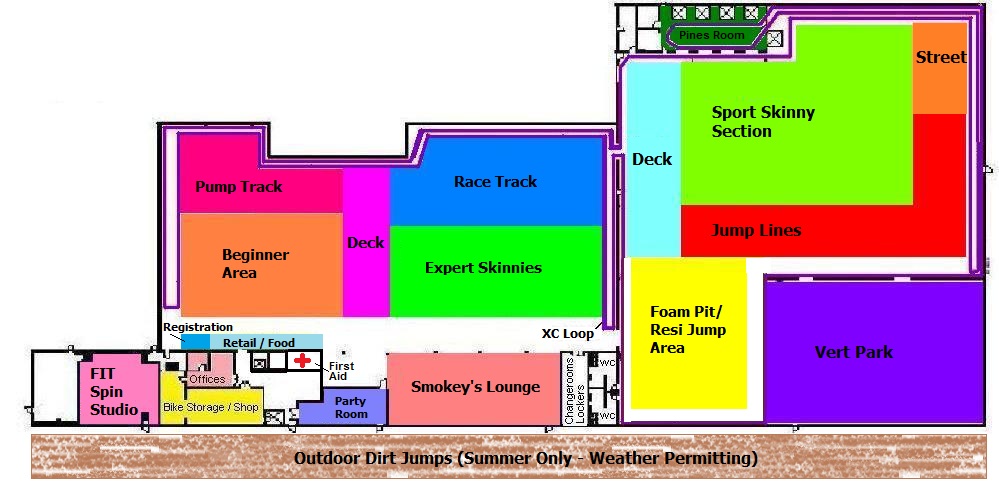 I went in during a dreary January afternoon to check out the XC (Cross Country) trail. As expected, I'm the only non-BMX rider as I tout a spandex tights and clipless shoes while the other users are coasting on the BMX bikes wearing jeans and sneakers. Needless to say nobody seemed to mind as the atmosphere was very relaxed which helped considering now nervous (and out of practice) I was. Though the trails are meant to simulate actual XC riding outdoors the feeling is much different than I anticipated. I got onto the trail and attempted to hop a log but snagged it and took a slight tumble but within a few minutes I was slowly adjusting and even took on the intermediate trail.
I brought my GoPro camera with me to record some of the action and though my speed was much slower than what I was used to several years ago I know with practice I'll pick up the speed:
Joyride 150 is great for anyone looking for an alternative to recreational riding in mucky weather or for people looking to get into a different discipline of cycling (they offer bike and gear rentals as well as coaching). I definitely plan on going back a few more times in preparation for the spring riding season.
---
Posted:
January 24th, 2012
Author:
Bikeroo
Filed under:
Uncategorized
|
1 Comment »
---